These pot pies are loaded with veggies like sweet potatoes, peas and lentils so they're still packed with protein! They are then topped off with a puff pastry crust, which makes them feel a little more *special* and indulgent, without the fuss of having to go and make a crust.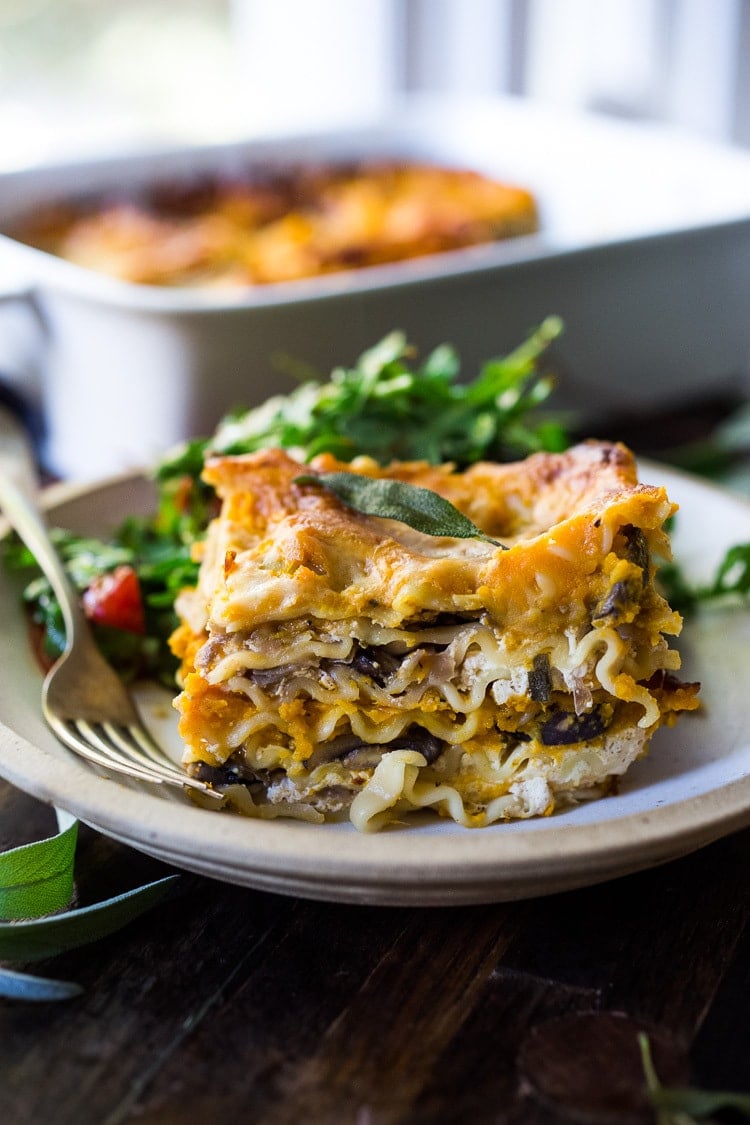 Butternut Lasagna with Wild Mushrooms and Sage– a hearty, delicious vegetarian lasagna is perfect for the weeknights (make it ahead) and special enough for your holiday table!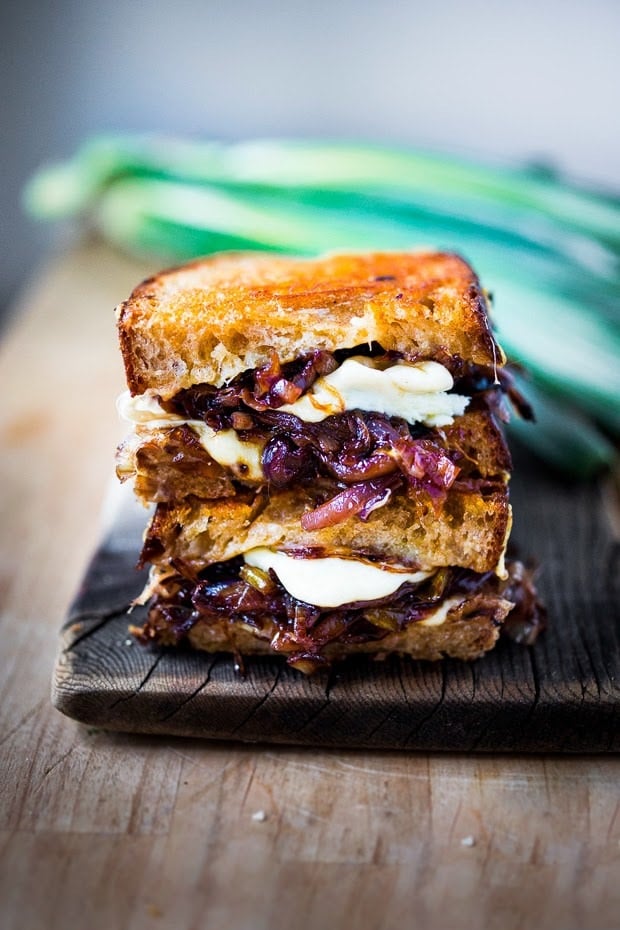 French Onion Grilled Cheese Sandwich with caramelized onions, melty Gruyere and toasty bread. A cozy vegetarian dinner perfect for the colder months! Serve with a green salad and call it dinner!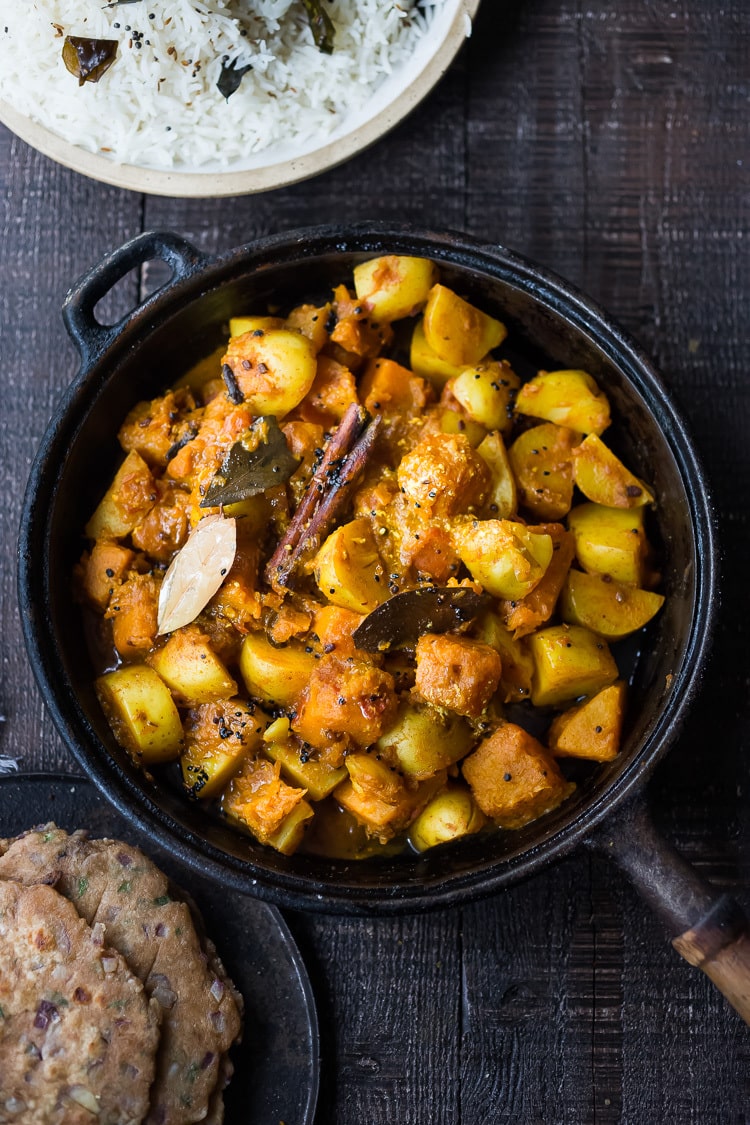 A soothing and comforting North Indian Butternut and Potato Curry hailing from Rajasthan, featuring winter squash and potatoes, using whole spices and ghee, served over fluffy basmati rice.
Sweet Potato, Gruyere, and Rosemary tart – sweet potatoes with the nuttiness of Gruyère and the pungent flavour of rosemary. The recipe itself is a variation of an Italian tart with potatoes and fontina, so you can play around with the ingredients depending on your taste.
Roasted Butternut Enchiladas with Quick Mole Sauce – topped with cilantro, avocado and toasted sesame and pumpkin seeds. A fast and delicious vegetarian dinner recipe full of amazing flavor!
The Pumpkin Feta Tart is absolutely gorgeous and a perfect centerpiece at any Fall Harvest Gathering.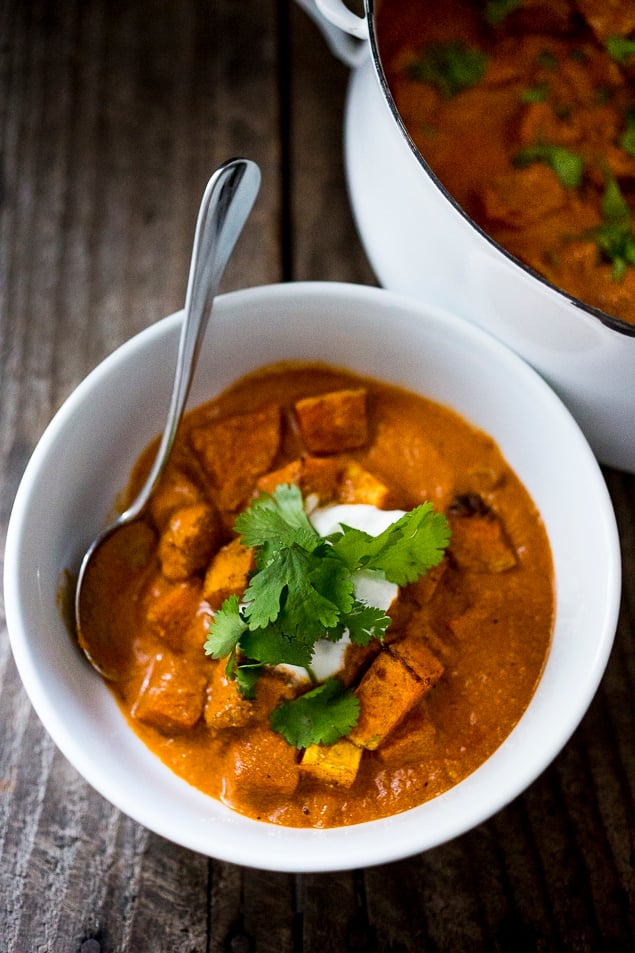 This fall-inspired recipe for Roasted Butternut Tikka Masala can be made vegan with chickpeas. The fragrant tomato coconut sauce is infused with Indian spices. Vegan & Gluten-Free! A healthy delicious dinner recipe, perfect for fall!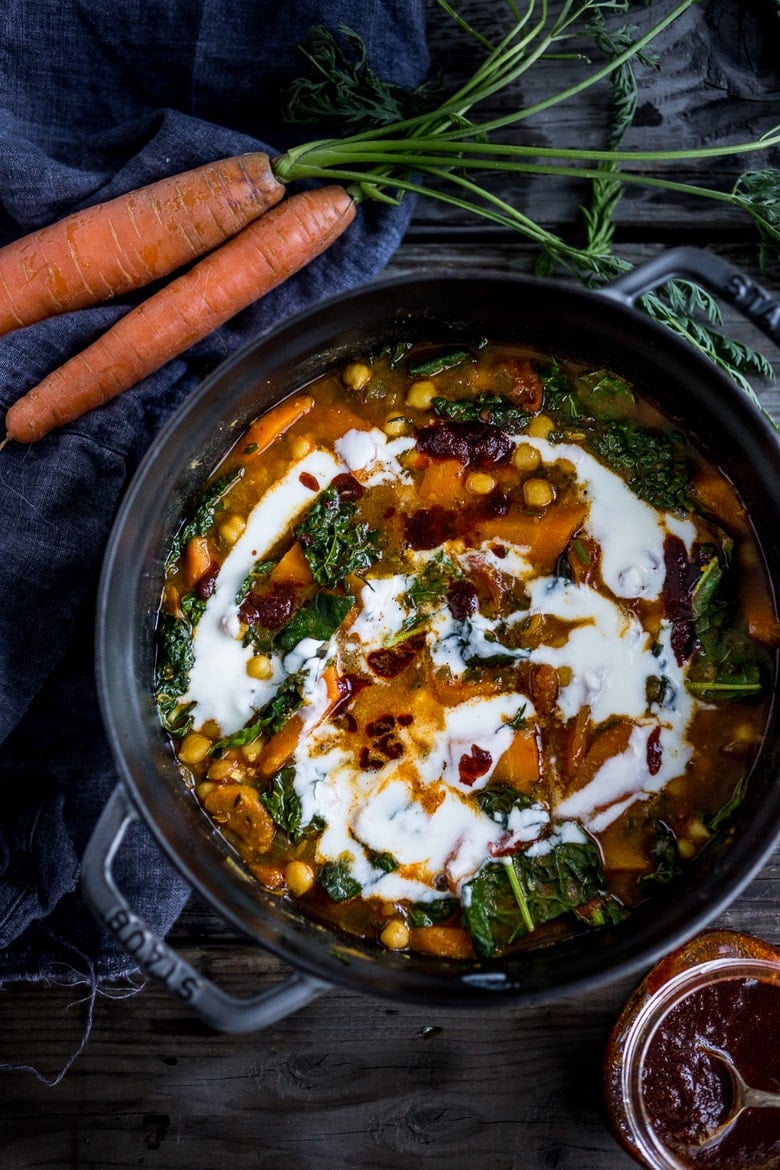 Tunisian Chickpea Stew with Carrots (and their tops), turmeric, harissa paste and Yogurt! A healthy vegetarian dinner recipe, perfect for fall!
Savory Pumpkin Lasagna perfect for those nights in, have one, two, or three pieces of this amazing comforting vegetarian dish. 
This Cozy Autumn Wild Rice Soup is full of hearty seasonal vegetables and wild rice (plus chicken, if you would like), it's wonderfully creamy and comforting, and easy to make in the Instant Pot, Crock-Pot or on the stovetop.